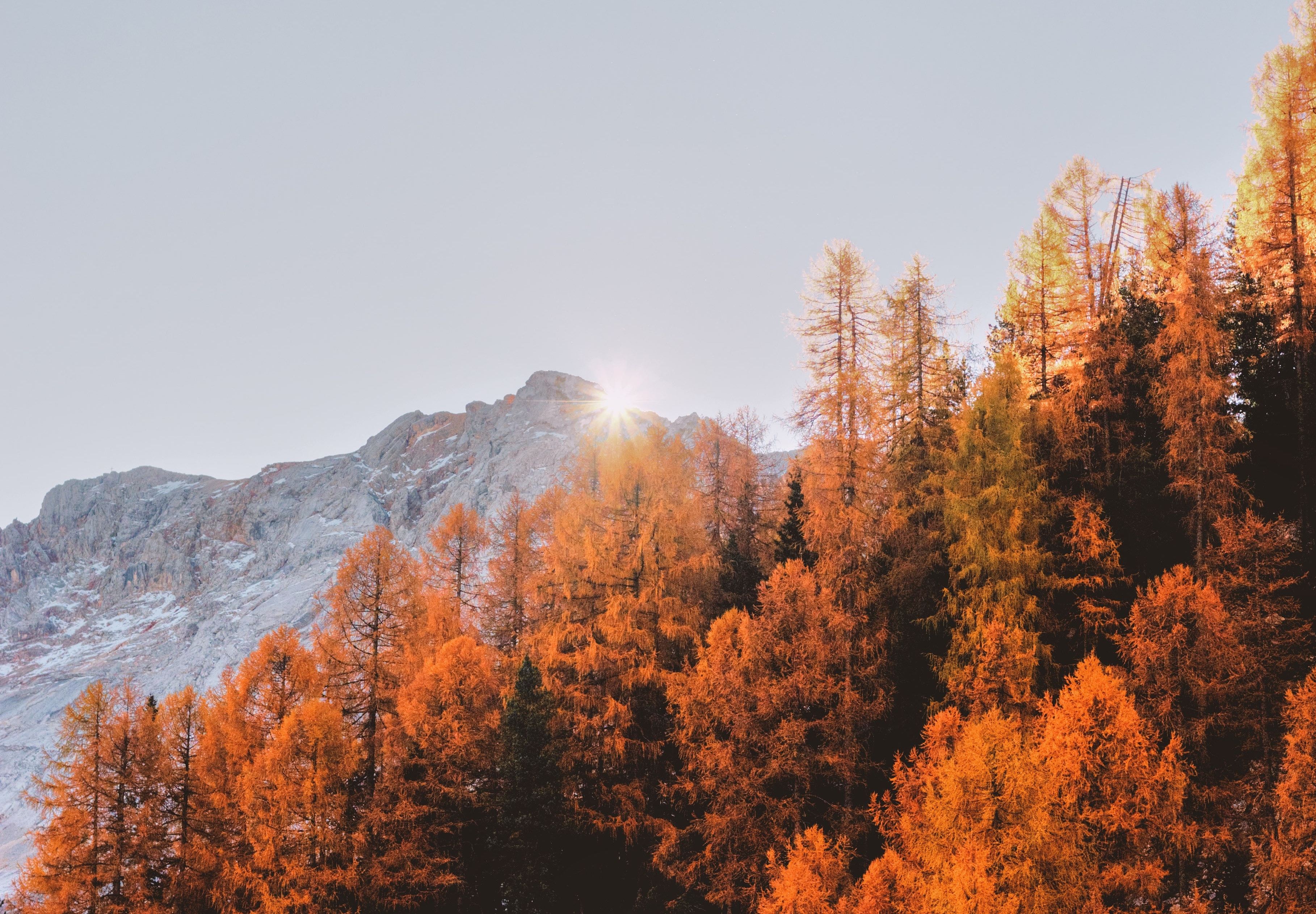 LIFESTYLE & ADVENTURE
10 of the Best Hikes in the US for Fire Fall Foliage
September 25, 19
To most people, the Fall season means leaves turning bright red and orange, the weather becoming more brisk and chilled, and the holiday season looming closer and closer by the day. But for nature-lovers and outdoor enthusiasts, Fall also means soaking up the final moments of adventure and outdoor fun before the below zero weather and fleeting daylight take over in the Winter months. 
Fall is the perfect time to explore new hiking spots and feed your drive for the outdoors before Winter settles in. And if you don't know where to explore, we've come up with a list of the best hiking spots around the country for you to visit.
1. Old Rag Mountain in Shenandoah National Park, Virginia

This timeless nine mile, rigorous hike has the best colorful autumn views at its peak. Just be prepared for rock scrambles and steep inclines during this popular Shenandoah hike. 
2. Breakneck Ridge Trail in Beacon, New York 
This six mile adventure loops around the New York Hudson valley and is absolutely breathtaking during the Fall months. It's a steep, rocky trail and recommended for more experienced hikers.
3. Maroon Bells in Aspen, Colorado
The Maroon Bells are particularly beautiful during the Fall months as the bright blue skies cradle the snowy mountain-tops and the valley is painted with leafy trees. There are also a wide range of hikes and difficulty levels to choose from, so you can go for any type of adventure! 
4. Stowe Pinnacle Trail, Vermont
Photo source: Wikimedia Commons
The nearly four mile trail is great for hiking and bird watching throughout September and October. The steep climb will be worthwhile when you arrive at the overlook and find a never ending sea of orange tree tops. 
5. Trail of Ten Falls in Silver Falls State Park, Oregon 
Experience the autumn color palette with this nearly eight mile trek throughout Silver Creek Canyon. You'll pass ten incredible waterfalls, including the 177-foot South Falls. Enjoy this amazing waterfall tour while hiking, biking, or jogging with friends and family.  
6. Whitaker Point Trail in Ozark National Forest, Arkansas
You can't go wrong with this three mile hike in Arkansas. It's a quick and ideal moderate-level hike leading to a rewarding crag. Find a cozy spot on the crag to admire a breathtaking view of winding orange and red trees decorating the valley. Oh, and did we mention there's a pretty waterfall on the way? 
7. Eastern Sierra, California 
Photo source: REI
There are several trails to choose from in Eastern Sierra, most with lake and mountainous views. The McGee Greek Canyon trail, for instance, is a gorgeous seven mile hike throughout the Inyo National Forest. It's one of the premiere fall foliage destinations in California that you don't want to miss.
8. Denali National Park, Alaska 
Denali is beautiful in early Fall just before the snowy months. It can be a bit risky with the weather, but definitely worth the rich red mountainous landscapes and lake trails. Challenge yourself on the ten mile Triple Lake Trail or choose your own distance on the Teklanika Trail—either way you can soak up the unrivaled, rare fall foliage views in Alaska. 
9. Bullhead Lake Trail in Glacier National Park, Montana 
Photo source Departures
Mid- to late-September is the best time to capture the beauty of autumn in Montana's Glacier National Park. Hike the seven-mile Bullhead Lake Trail to witness golden aspens and colorful tree lines around the lake and a glistening waterfall. 
10. Acadia National Park, Maine
Head to Acadia in mid-October for rich fall foliage, coastal views, and a diverse range of hikes. We recommend the Cadillac South Mountain Ridge Trail—a seven mile adventure with rocky steps, forests and a view of bright colorful tree tops at the peak. 
If you haven't already gotten the message, we encourage you to get out and enjoy the outdoors this Fall! Who can say no to colorful scenery, ideal weather, and a breath of fresh autumn air? You can stay hydrated with a LifeStraw Personal or LifeStraw Go during your hike, and then snuggle up with a nice cup of hot apple cider afterwards. 
References: