Humanitarian and disaster response
IMPACT AROUND THE WORLD
LifeStraw partners with nonprofits and grassroots organizations across the globe to provide safe water to those who need it most during natural and humanitarian emergencies. Through our 501(c)3 fiscal sponsor, we crowdsource funding from likeminded individuals, corporations, foundations, and brands to reach thousands of people with safe drinking water.



PARTNER HIGHLIGHT
FEED THE HUNGRY NICARAGUA
LifeStraw partnered with nonprofit Feed the Hungry to donate filters to families in Nicaragua impacted by Hurricanes Eta and Iota. The Feed the Hungry team traveled for two days in trucks, and an additional 15 hours in conga boats to reach the indigenous community of Wauhta Bar who did not have access to safe drinking water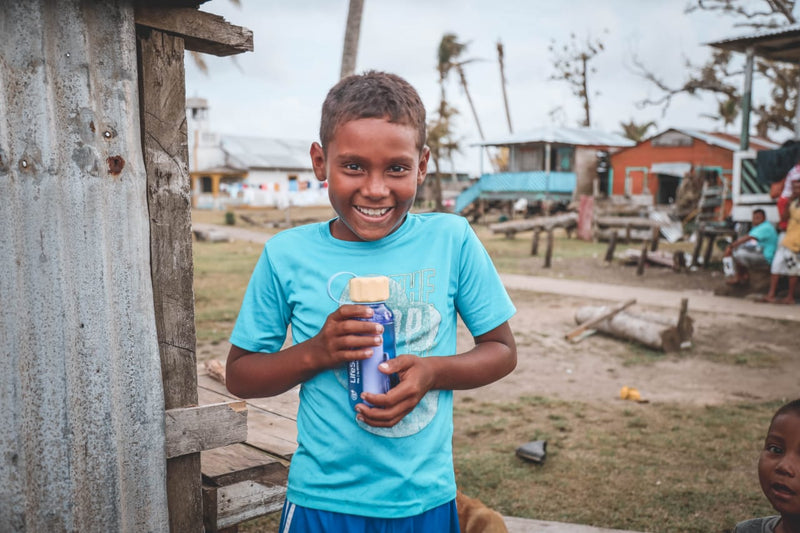 PARTNER HIGHLIGHT
REZ REFUGE + DIGDEEP NAVAJO NATION
Rez Refuge is a local nonprofit in the Fort Defiance region of the Navajo Nation. What began in 2007 as a community center has grown to an expansive organization that supports youth development, cultural identify, self-sufficiency and social responsibility. During the pandemic, they expanded their work to include emergency relief efforts. LifeStraw has partnered with Rez Refuge for two years, to support the provision of safe water. In 2021, with funding from nonprofit DigDeep and the Kohler Company, we supported the launch of a youth-led safe water program, to address issues of water insecurity and WASH education for families with young children and elders. This program will be scaled-up in 2022.