Frequently Asked Questions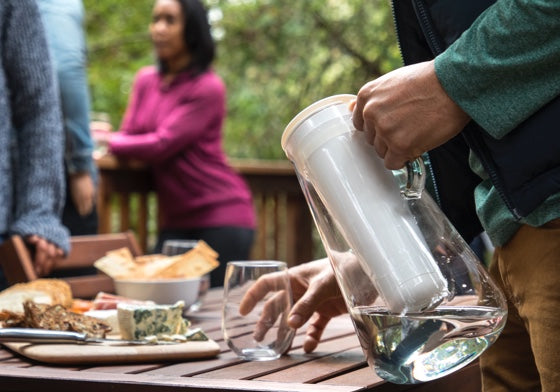 General Questions

Do LifeStraw products work for boil water advisories?

Yes. All LifeStraw products protect against bacteria and parasites which are the primary concerns during boil water advisories.

Our LifeStraw Home water filter pitcher and LifeStraw Home water
filter dispenser both offer broad protection from over 30 contaminants
(bacteria, parasites, microplastics, lead, mercury, cadmium, chromium
III, PFAS, pesticides, and pharmaceuticals).

To learn more about which filter is right for you, compare all LifeStraw Products here.  

Do LifeStraw products desalinate water?

LifeStraw products do not remove salt from water and should not be
used on water sources such as ocean or sea water, other saltwater
sources or brackish water (where freshwater and saltwater are mixed).

I am traveling out the country and want to use a LifeStraw product.... Which one should I choose?

LifeStraw believes in backing all claims recommendations with scientific evidence and rigorous testing. However, since it is impossible to test or maintain accurate water sources in every location globally, we do not provide country or region-specific recommendations.

Viruses are not a concern in backcountry locations or water sources in most developed countries. LifeStraw filtration products (LifeStraw Universal, LifeStraw Go, LifeStraw Flex, LifeStraw Flex w/
Gravity Bag, LifeStraw Play, and LifeStraw Home) remove 99.999999% of bacteria and 99.999% of parasites; however, these products do not remove viruses.

If you are seeking virus removal, you can either use a LifeStraw purifier (LifeStraw Mission, LifeStraw Family, or LifeStraw Community) or combine a LifeStraw filter with purification tablets.  

You can also use our comparison link to find the product best for your needs.

Do you have products that remove PFAS (PFAO/PFOS)?

Yes, our Home product line reduces PFAS that meet the National Sanitation Foundation's (NSF) P473 standards for reduction.

ABOUT LIFESTRAW

Where LifeStraw products designed and manufactured?

Our products are designed in Switzerland and the United States and are manufactured in South Korea. 

Who do I contact for media requests?